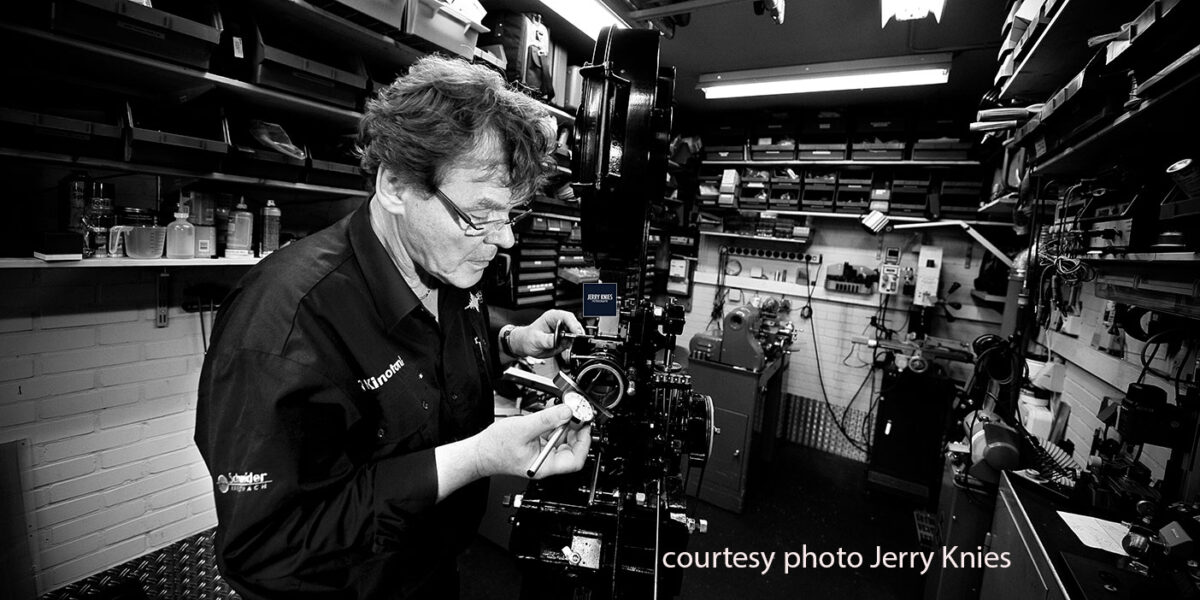 Ronald Rosbeek (1953 – 2021)
17 Feb 2021
On January 29th 2021 at the age of 67 year film-fanatic Ronald Rosbeek passed away.
I have good, warm and strong memories of him. In the late 1990s I worked as a film projectionist at Filmtheater Babylon, where Ronald taught me the tricks of 35mm film projection. We shared the same passion for film. We both loved the material and of cours the movies. Ronald was a special man in many ways, an inventor and someone who came up with solutions.
The film community has lost a fantastic person. And we must not forget that professionals such as Ronald Rosbeek also play a major role in the film world.
Photo courtesy of Jerry Knies.