The building
The lab is housed in a building which is owned by the city of Den Haag, and is located at Hoge Zand. There are painters, font designers, film makers, tv producers, photographers and a professional audio and video editing studio. Here are some of my artists friends pages.
Visit by car?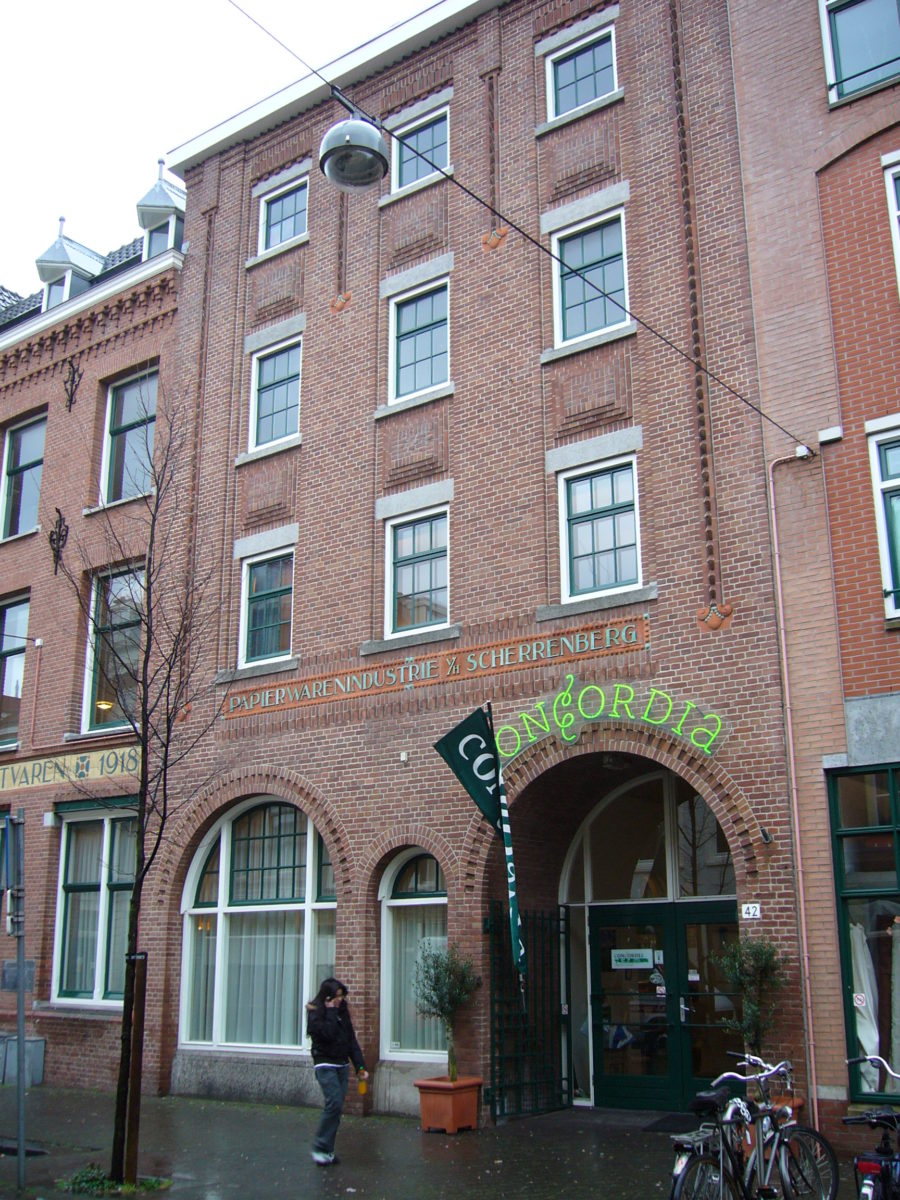 Please be aware that the centre of Den Haag has limited access for cars, many roads are closed. Many roads are one way traffic. The city centre of Den Haag is 100% car-free. At this moment I can't give a good road instruction since the situation changes every week. Please try to find information on the website of the city to get the latest news about visiting Den Haag by car (could be in Dutch language only). One thing that does work is to set your car`s navigation to the streets `Vailliantlaan` first and when you are there to 'Hoge Zand'.
Trial of permit holder parking
The municipality started a trial of permit holder parking on 1 May 2023. This is in a number of streets in Scheveningen and in the Old Town. Parking in our street Hoge Zand will cost you €50. So don't do that. Look here for more information in Dutch language only. If you decided to travel by car then I advise you to park in one of these streets at €2,50 / hour (max 2 hours); Om en Bij, Houtzagerssingel, Paulus Potterstraat or Rembrandtstraat. It is only a few minutes walk from there to Hoge Zand 30A.
Public transport?
Start by travelling to Den Haag Central Station. You could walk to the lab which takes about 15 minutes. But you can also take a tram. There are a few lines available, – 2 (green), 3 (purple), 4 (orange) or number 6 (blue). Please get out at tram stop called 'Brouwersgracht'. That's the first stop once you come out of the tram tunnel.
A second option is to travel to Den Haag HS station and walk about 10-15 minutes.
You are welcome in the lab for a cup of Nespresso or tea, but on appointment only. You can send an email to add yourself to the Friday visitor list. Every Friday between 16.00 and 17.00 pm guests are welcome to talk about your project, camera or film.