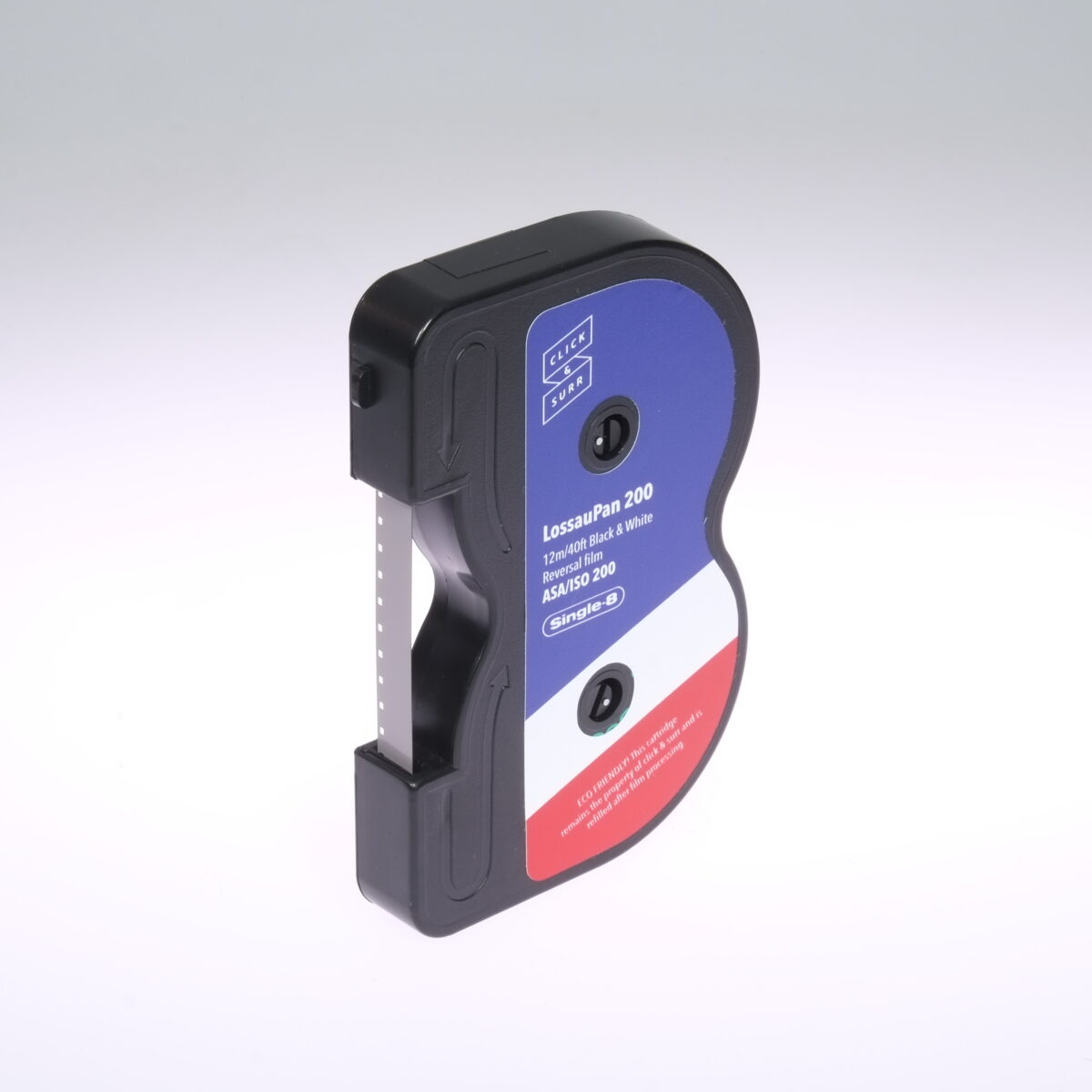 LossauPan 200 Single-8
25 Oct 2021
After there is no longer a supplier in all of Europe for the ingenious Single-8 cartridges that Fujifilm introduced to the world market in 1965, click & surr has decided not to let this film format die. There are so many great movie cameras for the system whose format is identical to Super 8 film. Fuji, Elmo, Canon, Konica and Yashica have produced models for Single-8.
To gauge interest in Single-8, click & surr is first releasing LossauPan 200. This black-and-white reversal film is slightly thicker than the earlier polyester material. That's why the Single-8 cassette contains only 12 meters instead of 15. The running time is about 2 minutes and 45 seconds at a recording frequency of 18 frames per second. The film is offered in recycled Single-8 cartridges. The film speed of ASA/ISO 200 is automatically transferred to the cameras by the cassettes. In order to be able to refill the cassettes, the LossauPan 200 is sold with development only or with development and scan.
Buy this product straight from the manufacturer in Germany.