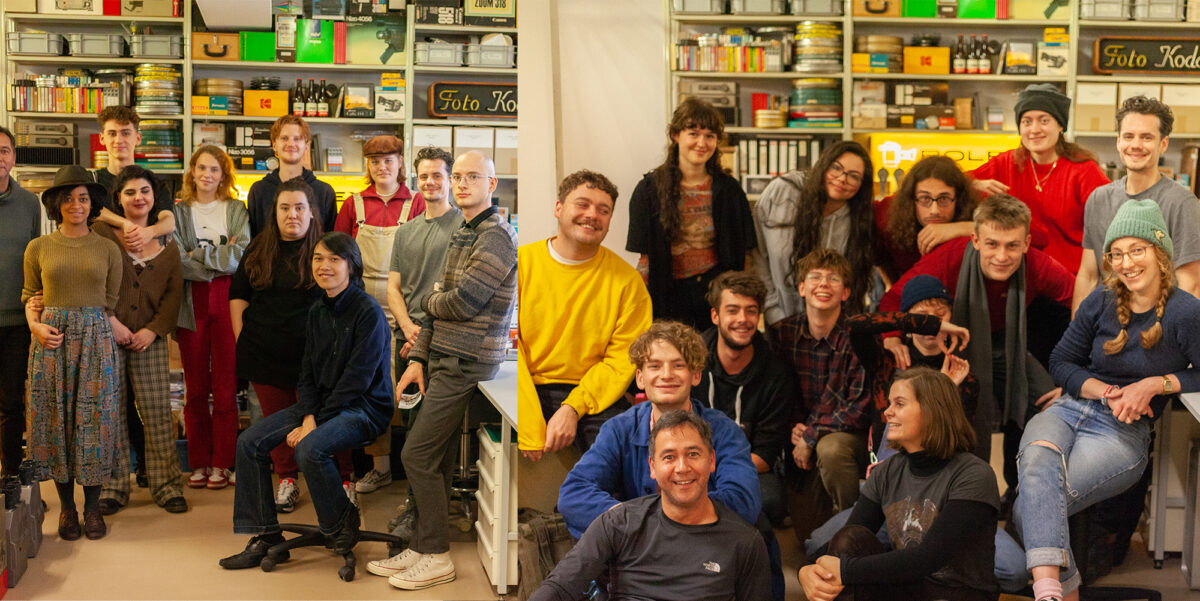 HKU Students visiting
3 Nov 2021
Second year students of the Utrecht School of the Arts (HKU) were in The Hague for an introduction course super8 film making. The students came in 2 groups, the first was taught in English and the second in Dutch.
The following theme's were discussed.
What is film? And what are emulsions?
The movie camera and different film sizes
The exposure of film material
The development process
The digitization process and examples
Answering questions
It had been a long time since so many students were in the lab at the same time (Covid-19) and it was a lot of fun to do again. It was nice to see that everyone was very motivated and eager to learn. A lot of attention was paid to the explanation and the possibility to operate a super8 camera for the first time was seized with both hands. In the darkroom, basic development principles were explained, and it was explained how you can get started with few resources and costs.
If you are a teacher at an art academy and do you also want to come with your class, then send an email or just give us a call. If you are a student and you have a group of fellow students together, we can also arrange something, just ask.