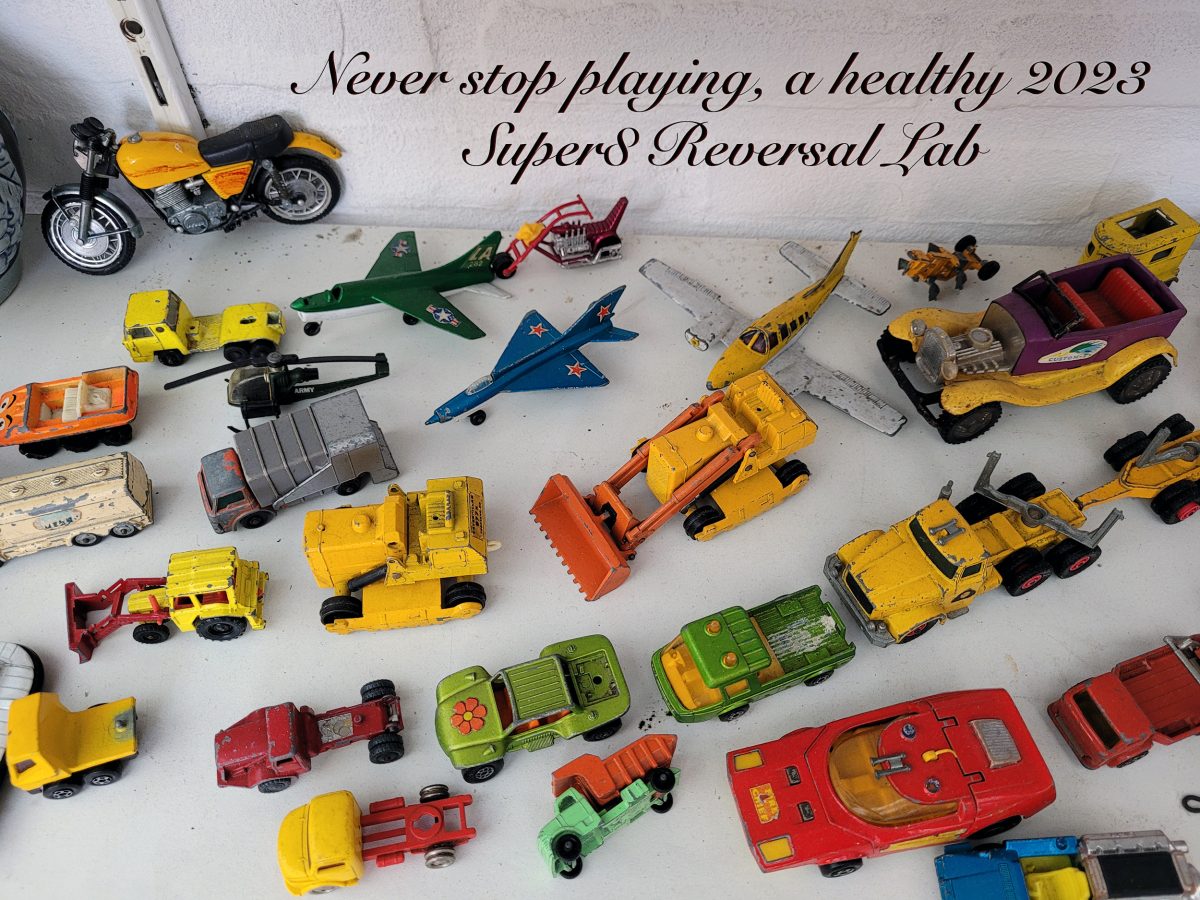 About 2023
2 Jan 2023
S8RL wishes you all a healthy New Year.
Not much is going to change in the lab this year. Most prices will remain unchanged which means it will be cheaper to make films on the super8 format given the high inflation we don't (can't) pass on. It's just how you look at it.
The lab's main activity is the photochemical development of super8 films, that has priority 1. Since the vast majority of film makers shoot on Kodak Vision-3 colour negative, that emulsion is developed most often. Kodak Tri-X black-and-white and Kodak Ektachrome 100D colour reversal are send in smaller quantities to the lab and therefore developed less regularly, sometimes only once every 3 or 4 weeks! We would love to see it reversed, but colour negative is now extremely popular and today's generation of film makers ultimately wants to receive a digital file and not film for projection.
If you live in the Netherlands I would like to point out the existence of Haghefilm in Waddinxveen and Onno Petersen in Amsterdam who both digitise films for the S8RL. See the page on 'transferring super8' for details. In other words, scanning is (always has been) outsourced to these 2 fantastic companies. My point is that if you buy a super8 film and also live in the Netherlands, you can choose to go to one of these 2 companies for digitisation yourself. Then the S8RL can spend more time on our core activity which is developing films, and you can save maybe 1 to 2 weeks of delivery time. If you live outside of the Netherlands but have a company close to you that does your super8 film digitization we can also send the developed film straight to their address.
Finally, 2023 will also be all about quality over quantity and taking it easy and not having a high workload. Because the world is spinning faster and faster, and the S8RL just won't and can't cope with that.