Fomapan R DS8 – 10m
Film format: Doublesuper8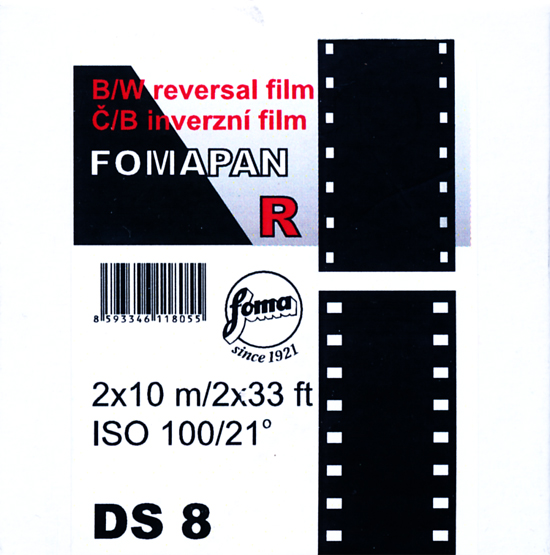 This film is made for doublesuper8 camera also know as DS8 camera's. Make sure you own a DS8 camera because they are not common. Read the manual from the camera to find out all the details..
Fomapan is the only company that manufacturers doublesuper8 reversal films in house. These are available in different formats as double8, doublesuper8 and 16mm single and double sided perforated.
Fomapan R 100
Format: doublesuper8 on camera reel
Type: black & white reversal film
Length: 2 x 10 meter / 2 x 33 ft
Running time: approximately 3 minutes at 18 fps
EI 100 by daylight (without filter)
Film projection: yes
Film transfer: yes
Technical data sheet manufacturer
The average time to develop this type of film is 2 to 4 weeks. The film will be slit after processing so you end up with 20m of super8 film which you can screen with a movie projector. If you also request a 2K scan then add another week or 2 on top.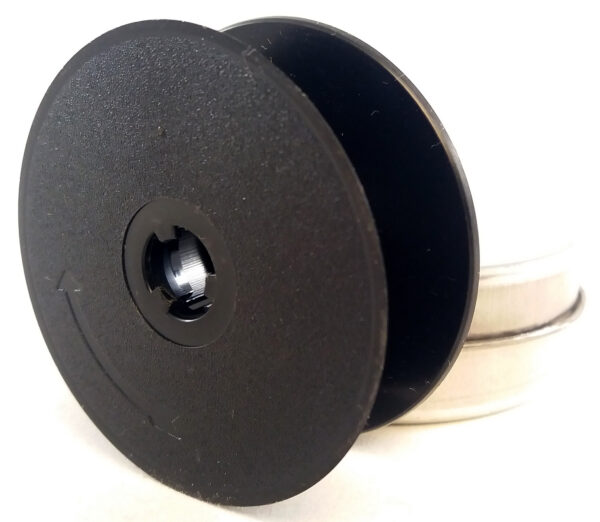 Also pay attention to the length of the film roll that you order. If you have a double8 camera you would go for 10 meter rolls. If you use a 16mm camera you can either buy 10 meter or 30 meter rolls.