Fomapan R 16mm – 30m – single perforated
Film format: 16mm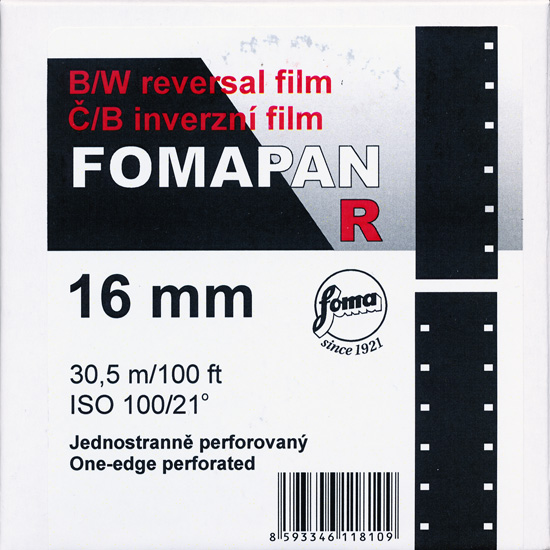 Fomapan is a company that manufacturers film in their own factory in Czech Republic. These are available in different formats as double8, doublesuper8 and 16mm single and double sided perforated.
Fomapan R 100
Format: 16mm single perforated on camera reel
Type: black & white reversal film
Length: 30 meter / 100 ft
Running time: approximately 3 minutes at 18 fps
EI 100 by daylight (without filter)
Film projection: yes
Film transfer: yes
Technical data sheet manufacturer
Order this 30 meter roll if you own a 16mm camera, the reels have a diameter of 92 mm. This black/white reversal film is a great choice to test your camera, your exposure skills and can be viewed immediately after processing with a movie projector.
The processing of this type of film take about 2 to 3 weeks time, add one or 2 weeks if you also need a digital copy from the film.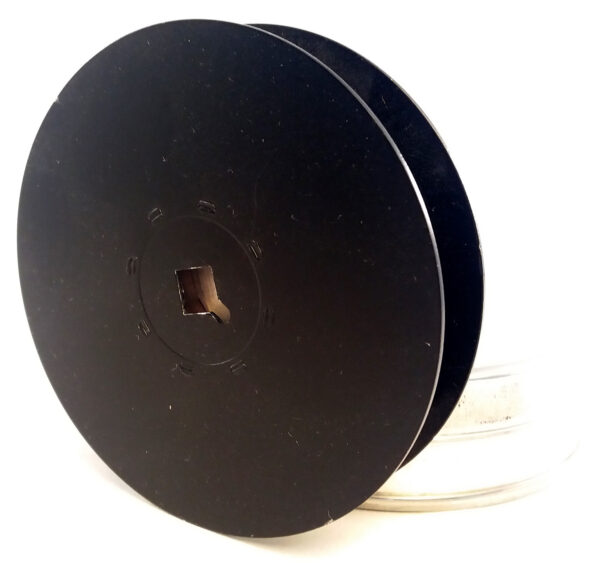 This film is also available in both edge perforation if you want to shoot some film tricks.