Fomapan R double8 – 30m
Film format: Double8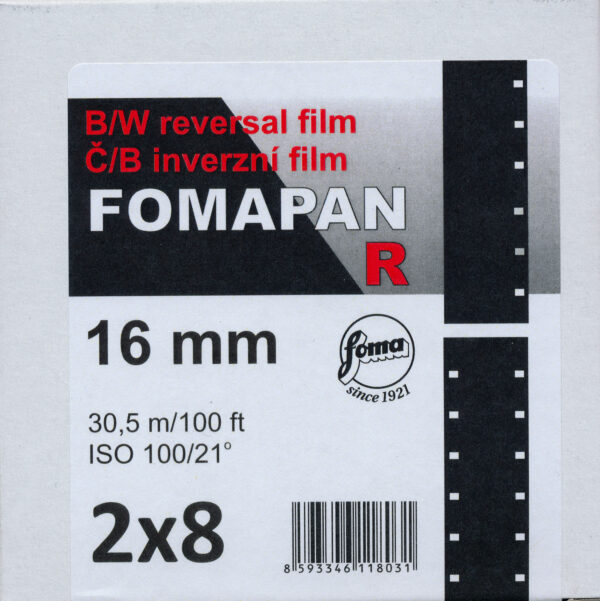 Fomapan is the only company that manufacturers double8 reversal films in house. These are available in different formats as double8, doublesuper8 and 16mm single and double sided perforated.
Fomapan R 100
Format: double8 on camera reel
Type: black & white reversal film
Length: 2x 30 meter / 2x 100 ft
Running time: approximately 12 minutes at 18 fps
EI 100 by daylight (without filter)
Film projection: yes
Film transfer: yes
A 400ft film reel after processing is included in the price
Technical data sheet manufacturer
Order this 30 meter roll if you own a large double8 camera, the camera reels have a diameter of 92 mm. After processing and slitting you end up with 200 ft double8 (also called Normal8) film. Get this film if you want to test your large double8 camera, and want to shoot in a economic way. This b/w reversal film can be screened with a double8 movie projector after processing.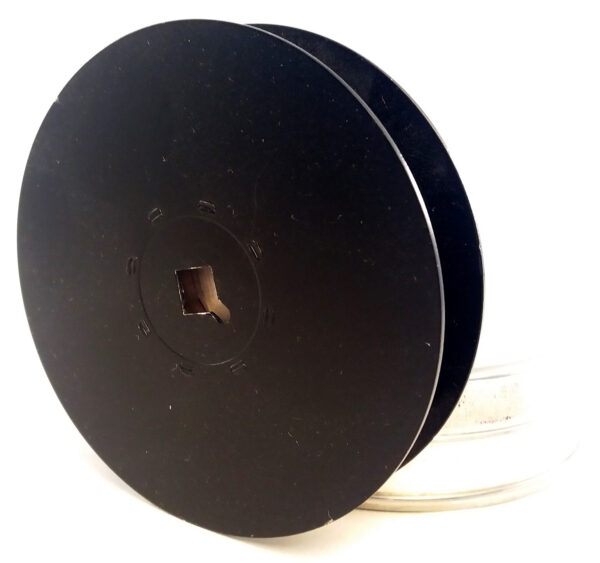 Pay attention to the length of the film roll that you order. If you have a double8 camera you would go for 10 meter rolls. If you own a large double8 camera you can buy 30 meter rolls.