Kodak Vision-3 200T super8
Film format: Super8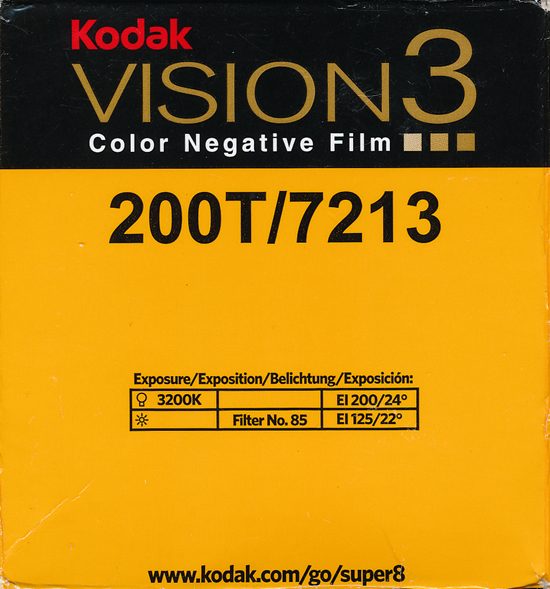 This Vision3 film was originally only made in 16mm and 35mm motion picture film sizes, but is now packed in our super8 format. This 200T gives good results when used with the right light settings and filter. It does also give good results with less good conditions but exposed during daylight is advised.
Kodak Vision-3 200T / 7213
Format: super8 cartridge
Type: colour negative film
Length: 15 meter / 50 ft
Running time: approximately 3 minutes at 18 fps
EI 200/24°for tungsten (without filter)
EI 125/22° for daylight (use Wratten filter 85)
Film projection: no
Film transfer: yes
Technical data sheet manufacturer
EAN 0041771380762
Don't forget this is a colour negative film, you can not view them straight after processing with a movie projector. You must make a positive print or a digital scan after processing to view the final results.
The development of colour negative films often takes 2 to 4 weeks. If you also need a transfer please add 2 or 3 weeks on top.
This sharpness of this film is not as good as that of Kodachrome 25. Recommended use for this one is Tungsten lighting conditions, then the results will be fine.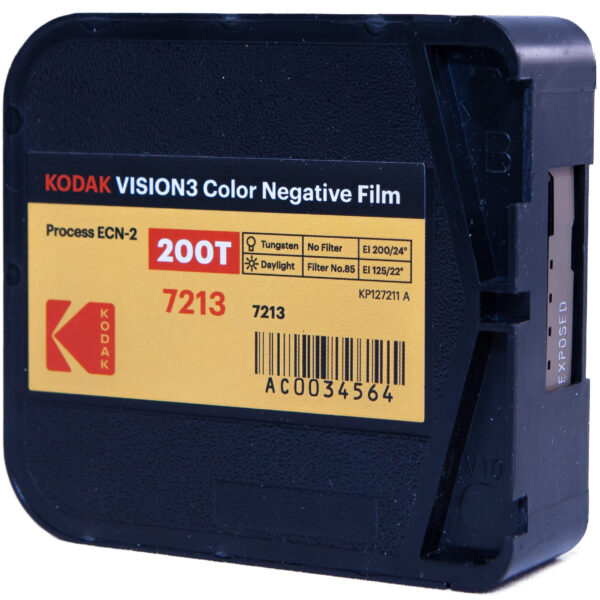 If you receive your processed colour negative film back from the lab, you will not be able to view the final results. Besides digitization colour negative films there is the possibility to get a colour positive print from the colour negative, and that can only be done at Andec in Berlin.