Kodak Ektachrome 100D super8
Film format: Super8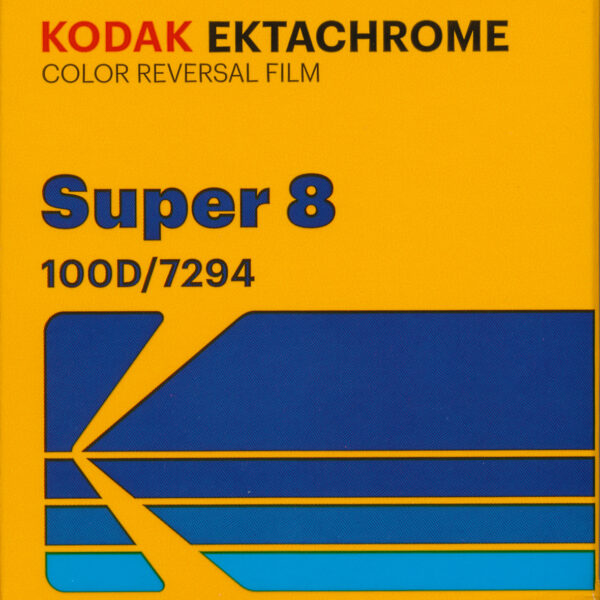 One of the worlds classic colour reversal films has returned: Ektachrome 100D! Great film and good colour. You can screen this film with a movie projector straight after processing.
Most super8 camera's must be set to the 'lamp-sign' to switch away the build-in filter, because this is a daylight balanced film.
Kodak Ektachrome 100D / 7294
Format: super8 cartridge
Type: colour reversal film
Length: 15 meter / 50 ft
Running time: approximately 3 minutes at 18 fps
EI 100/21° with daylight (without filter)
EI 25/15° with tungsten (use wratten filter 80A)
Film projection: yes
Film transfer: yes
Technical data sheet manufacturer
EAN 041777452616
The processing of this colour reversal film takes 2 to 4 weeks time. If you also request a digitization (for which you can pay separate when that is done) then add 2 to 3 weeks extra.
Super8 cartridges for camera's can be dived in black/white reversal and colour. If you choose colour you have the choice for colour reversal or colour negative. Ektachrome 100d is colour reversal and is also the best choice for transfer to 2K because this has the real authentic super8 look.