Kodak Double-X 16mm
Film format: 16mm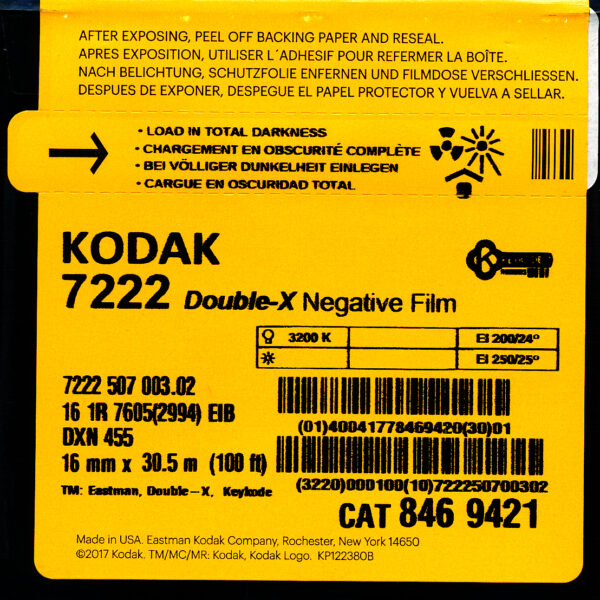 The S8RL does sell 7222 films because they would otherwise be more difficult to purchase. Our advise is to get this processed and scanned in Amsterdam at Haghefilm-Digitaal for optimal processing results and transfer.
Kodak Double-X / 7222
Format: 16mm one edge perforated on camera reel
Type: black & white negative film
Length: 30 meter / 100 ft
Running time: approximately 3 minutes at 18 fps
EI 250 by daylight (without filter)
EI 200 by tungsten (without filter)
Film projection: no
Film transfer: yes
Technical data sheet manufacturer
Kodak uses 'EI' what stands for 'Exposure Index'.
How to understand a Kodak film can label here.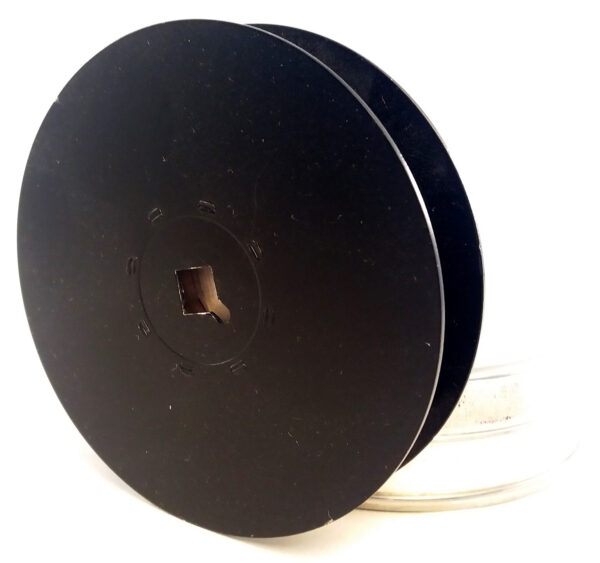 If you want to make a film in black and white then this film is your best choice. Do not forget this 7222 is black/white negative film so you need a positive print or a digital scan in order to view final results.