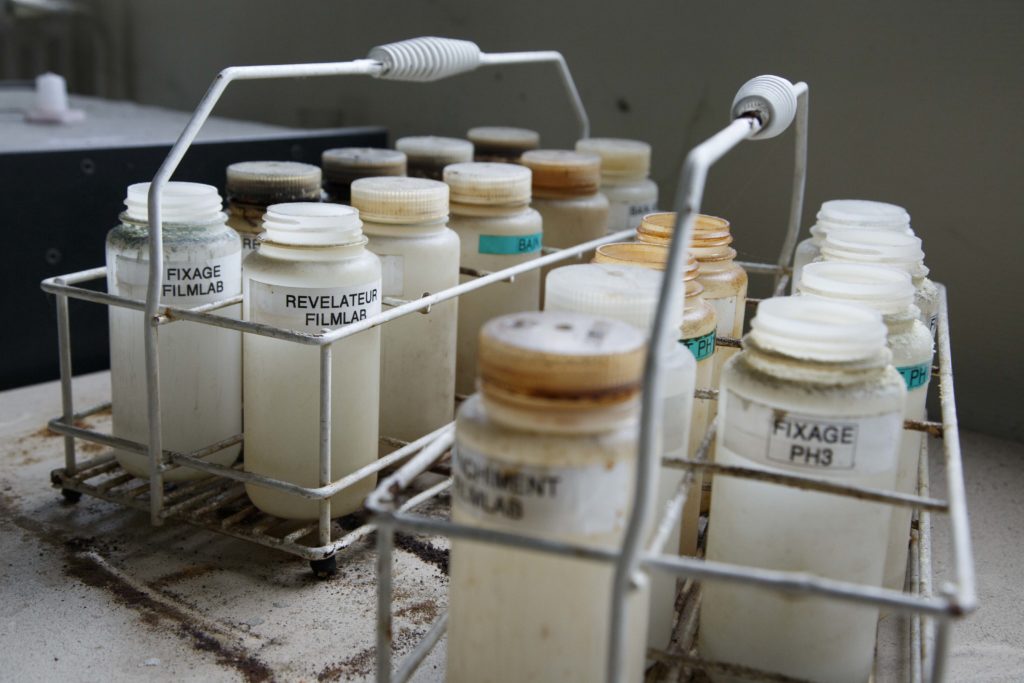 Navire Argo @ Eclair
10 mrt 2022
Lees hier in het Engels en Frans alles over dit uitzonderlijke project in Frankrijk.
Hello all,
Almost a year ago, we wrote on the Filmlabs.org list that we were losing our current space and looking for solution. Thank you to all of you who responded to the call for support that we launched at that point, it was quite an asset and it still is to have such a backing.
We are now about to close the lab and prepare to get out, BUT we have a plan , and a crazy one indeed! (it's always the craziest plan that works…)
The city of Epinay-sur-Seine, a few kilometers away from La Courneuve, recently bought the premises of Eclair laboratories, France's biggest commercial lab that went down in 2014. They want to make a cultural space out of this factory that sits in the center of their town.
We got in touch with the City of Epinay and identified a zone in that factory-size lab that would be perfect for creating the Navire Argo our dreams, combination of our artist-run film lab and and a public cinema dedicated to photochemical film projection. It is centered around the spaces where Eclair used to process the camera negatives, and contains a screening room.
These spaces need to be renovated : there is no functional heating, almost no insulation, etc. We offered that we find the money to carry out that refurbishing and convert them to our needs, and that in exchange of this investment they grant these spaces to our project on the long-run, free of charge. The City has agreed on such a plan.
We have been working with an architect to figure out the cost of this refurbishing. Even though we would keep a lot of the structure since what we would do there resembles very much what was happening in the past (only on a much smaller scale!), we are talking about 2.4M€ to make this renovation of approx. 1200 sq. m of used space.
We are currently looking for funding that could cover these costs. We feel confident that we can call on several public investment grants that we identified and we are already in the process of securing the contribution of State and Regional funds for 2022. But all these grants will not suffice, we need to finance part of the renovation project from other sources than public money. We would need to find about 20% of the budget, around 500 000 euros of private funding to make things possible.
So this is were we are… Looking for these vast sums of money. We hope that we can make it, and are trying to combine foundation money, private donors, crowdfunding etc. for the private funding part. A page on our updated website is all about this. I you can afford to contribute, well, very little bit counts an it will be appreciated, and if you can relay the information in your network or to people that could be donors for such a project, thank you very much !
Hopefully this will work and we can survive and evolve into this new form. With such a space, we would be able to setup a really complete set of filmmaking tools in the hands of filmmakers and secure what we have been doing for the last 25 years into the future. And one day, for sure, greet you all for an artist-run film labs meeting of some size!
All the best, I hope everybody is well in the midst of this terribly dark period.
Nicolas / L'Abominable Paris France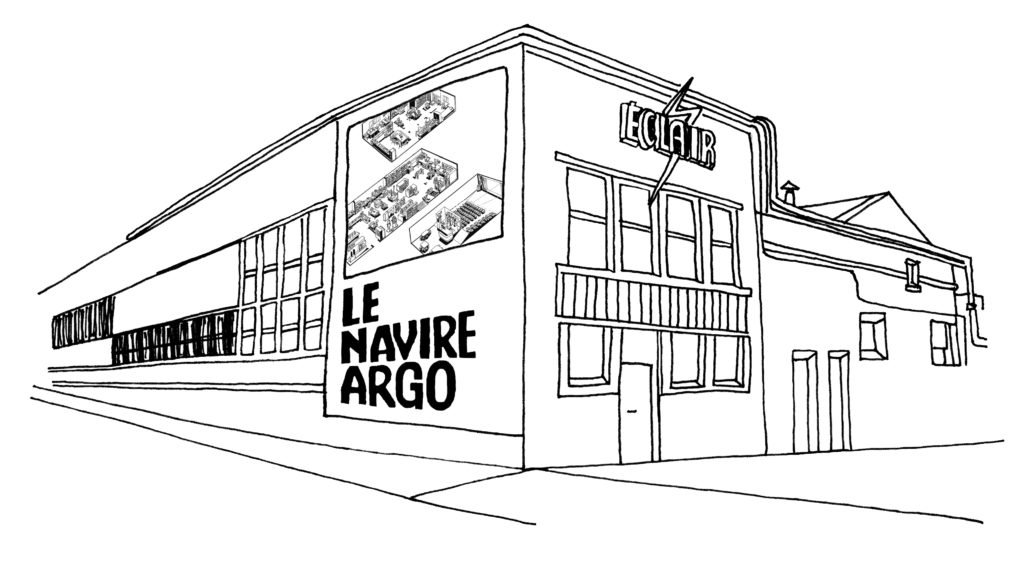 https://navireargo.org/en/home/
https://navireargo.org/en/at-the-former-eclair-laboratory/
Salut à tout's
Il y a un an nous écrivions sur cette liste que nous étions sur le point de perdre notre espace et que nous cherchions une solution. Merci à toutes et tous qui ont répondu à l'appel à soutien que nous avions lancé à l'époque, ça a été et cela reste un atout de taille d'avoir cet appui.
Nous sommes maintenant sur le point de fermer le labo et de se préparer au déménagement, MAIS nous avons un plan, et il est un peu dingo ! (c'est toujours le plan le plus fou qui marche…)
La ville d'Epinay-sur-Seine, a quelques km de La Courneuve, a acheté récemment le site des laboratoires Eclair, le plus grand laboratoire commercial de ce pays, qui a fermé en 2014. Ils veulent faire un lieu culturel de cette usine qui se trouve au milieu du centre-ville.
Nous avons contacté la municipalité et identifié une portion des bâtiments qui est parfaitement adaptée à la création du Navire Argo que nous avions imaginé, c'est-à-dire la combinaison de notre laboratoire et d'une salle de projection dédiée à l'argentique. Ce sont les espaces où étaient développés les négatifs, qui contient une salle de projection.
Ces espaces demandent à être rénovés : il n'y a pas de chauffage, quasi aucune isolation etc. Nous avons proposé de trouver l'argent pour cette rénovation, et qu'en échange de cette investissement, la ville nous cède l'usage de ces locaux sur le long terme. La ville a accepté cette proposition.
Nous avons donc travaillé avec un architecte pour chiffrer le chantier. Bien que nous gardions l'essentiel de la structure, vu que nous allons y faire des choses qui ressemblent à ce qui s'y faisait (à beaucoup plus petite échelle !), on parle de 2,4 M€ pour rénover ces 1200 m2 environ de bâti.
Nous sommes donc à la recherche du financement ! Nous sommes confiants pour être capables de mobiliser des subventions publiques, en particulier des dispositifs pour l'investissement culturels existant à la Région et au Département. Mais l'apport de tous ces partenaires publics ne pourront suffire, nous allons avoir besoin de faire appel à un part d'argent privé, environ 20% soit tout de même 500 000 euros pour rendre les choses possibles.
Donc nous sommes là-dedans… A la recherche de ces quantités d'argent faramineuses. Nous espérons réussir, et pour la partie fonds privés, nous essayons de combiner fondations, mécénat de particulier ou d'entreprises, dons privés, etc. Il y a une page spéciale du site pour ça. Nous nous sommes organisés pour que les dons soient défiscalisables, et que donc ça ne coûte que 34% de la somme donnée à quelqu'un qui paye des impôts en France. Si vous avez la possibilité de contribuer, chaque don, quelque soit le montant, sera apprécié, et si vous pouvez relayer l'information dans votre réseau ou auprès de personnes qui pourraient être des donateurs, merci beaucoup !
Nous croisons les doigts pour que tout cela fonctionne comme prévu, et que nous puissions y arriver. Dans un tel espace, nous pourrons installer un jeu extrêmement complet d'outils de laboratoire à la disposition des cinéastes, et rendre pérenne ce qui nous avons construit depuis 25 ans. Et un jour, c'est sûr, nous vous inviterons pour une rencontre des labos géante !
Bien à vous tous au milieu de cette période particulièrement terrible.
Nicolas / L'Abominable Paris France