Wittner 50D double8 – 7.5 m
Film format: Double8
This Vision3 film was originally only made in 16mm and 35mm motion picture film sizes, but is now released in the double8 format by Wittner Cinetec from Germany. With good sunny daylight definitely a gorgeous film with fine grain and details. Use this film without any filter in daylight. This is a sharp and fine grain filmstock..
Made from Kodak Vision-3 50D / 7203
Format: double8 roll
Type: colour negative film
Lengte: 2x 7.5 meter / 2x 25 ft
Running time: aproximately 2x 1 min 50 sec at 18 fps
EI 50/18° for daylight (withour filter)
EI 12/12° for tungsten (use wratten filter 80A)
Film projextion: no
Film transfer: yes
Technical data sheet fabrikant Kodak
You must make a positive print or a digital scan after processing to view the final results.
You order this 7.5 meter roll if you have a small double8 camera. The reels are 51 mm in diameter.
The development of colour negative films often takes 2 to 4 weeks. If you also need a transfer please add 2 or 3 weeks on top.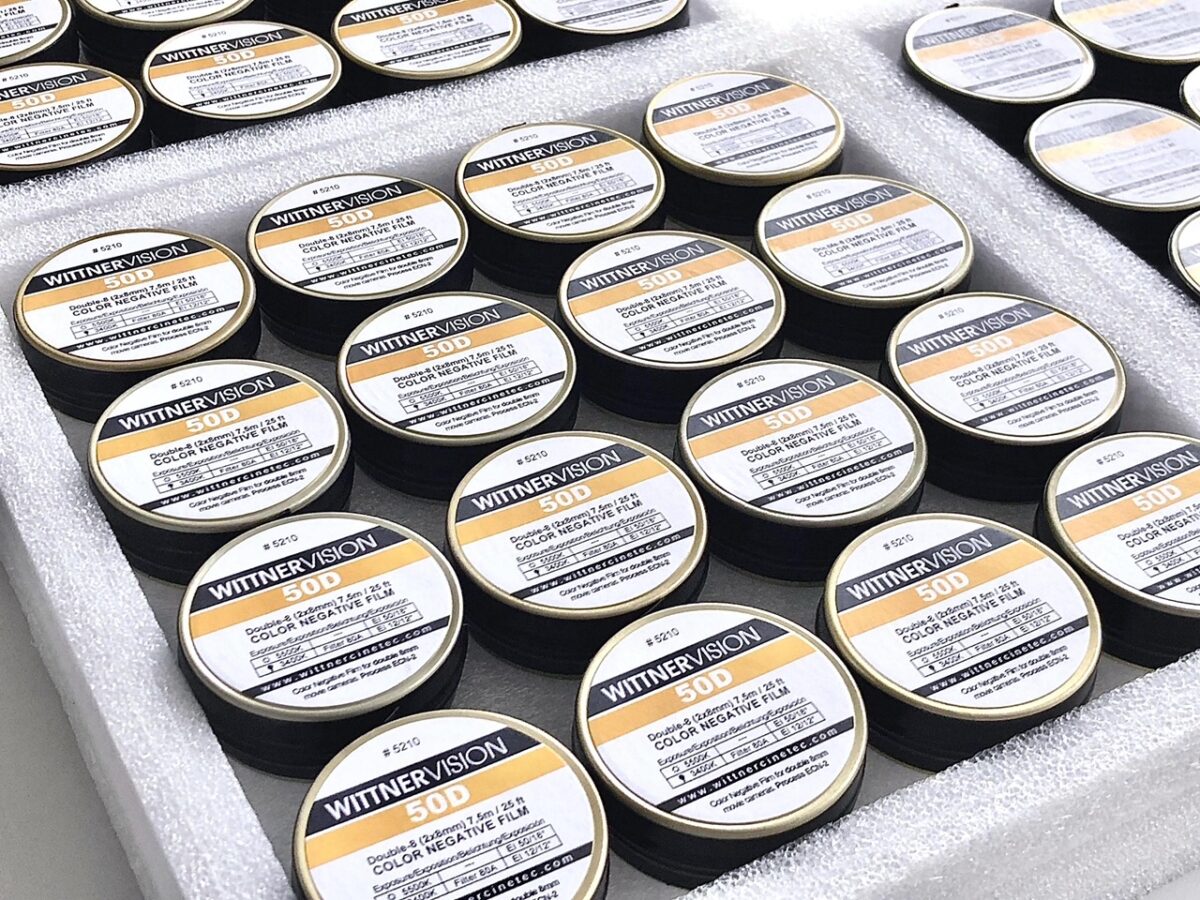 You can view an example on Vimeo via this link. I find it important to add that this double8 has been transferred with a expensive 16mm film scanner as a 16mm film, that is why you see two image next to each other. We scan this film as a 8mm film.